How to Become a Sports Photographer 
If you're a huge fan of cricket or any other sport, nothing beats getting close to the action and watching it all from the sidelines. Although you can get pretty close to the game from watching in the stands, most would agree that the photographers have the best seats in the house. Sports photographers get paid to watch the sport they love, getting incredible shots that tell the story of each match. It's a potentially brilliant job, and one that a lot of people would love to do.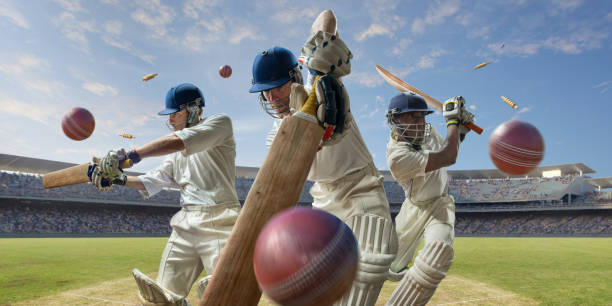 (Photo by michael weir on Unsplash) 
You can get started with photography by looking for photo studio hire in Melbourne, but getting a start as a sports photographer can be challenging. In this guide, we're sharing some tips to help you get started building your dream career. 
Achieve Full Control of Your Camera 
Sports photography can be incredibly challenging, as you need to be able to capture action shots. Often, things happen on the field that you'll miss in the blink of an eye, so you always need to be ready to take the shot. It's important to understand the ins and outs of your camera and to get good at taking pictures under pressure. 
Start out by familiarising yourself with your equipment, reading through the manual, and really understanding every facet and function of your tool. Set up menus so you can access settings quickly, and make sure you understand how autofocus works, as it's particularly useful for sports photography. 
Once you understand your camera and its settings, you're ready to practice using them in high-pressure situations. You can practice taking different types of photos under pressure, timing yourself and seeing how quickly you can take the perfect shot. 
Have a Deep Understanding of the Sport 
If you're a big fan of sports you should already be at least part of the way to understanding the game. Having knowledge of sports isn't just about being passionate about it, your knowledge will also help you to excel at your job. 
The better you know the game, the better you'll be at reading certain situations and knowing where to set up and when to take a shot. Being ready for the right opportunity is important if you want to take perfect photos that capture all of the action and drama happening on the field. 
While you don't need to be a walking sports encyclopaedia, it helps to at least be knowledgeable about the rules and current state of the sport you're working in. Learn the players, learn the teams and learn the fans. 
Keep Practicing 
You might struggle at first, but just as with anything, you can only get better by practising. The more pictures you take, the better you'll get. Your reflexes will improve, as will your understanding of the game and knowing when to take your shots. 
You don't need to necessarily practice with sport, you can also take pictures of other moving objects such as animals, planes, trains and anything else you see while out with your camera. Get used to snapping quick shots, taking less time to think and more time to get the best opportunities. 
However, your best method of practising will be in the sport you love. Immerse yourself in the sport you love, attending local and amateur games. Be sure to ask for permission first, and don't be afraid to talk to people and get involved, it's a great way to make friends and connections too. 
Photograph the Details Around the Action 
While the action is important, people want to see what goes on in other areas too. Don't be shy in seeking out behind-the-scenes pictures, provided you have permission. Make sure you're looking for emotions and providing images that fans really want to see. In the age of social media, these kinds of shots are even more important, and there's a big demand for them.