The modern cricket player is expected to be so much more than just a good bowler, batsman, or fielder. Television networks and live crowds clamour after personalities such as Chris Gayle who are as entertaining to watch as they are effective out on the field of play.
This had led to many top cricketers diversifying into industries outside of sport, especially when they call time on their career and go in search of fresh challenges.
Music is just one avenue that several famous cricketers of past and present have turned to, some with favourable results and others that turned out to be total car crashes. Here we present a mixture of both.
All of these cricket stars swapped bat and ball for mic and guitar
Freddie Flintoff – Combining Love of Music and Football
This rugged all-rounder has become a full-blown celebrity in his native UK, since retiring as one of his country's greatest ever players.
He regularly appears on comedy quiz shows as well as reality TV series, but few people know that he has also turned his hand to being a recording artist.
All of this came about in 2018, when there was outcry that the England football team did not have an official anthem to take with them to Russia.
Up stepped Freddie and his best mate Ricky Wilson, who knows a thing or two about music having been the Kaiser Chiefs' frontman. The song they recorded together was a remix of Boney M's 'Rasputin', which was a rather on-the-nose nod to where Harry Kane and co. would be heading that summer. The catchy lyrics for Rasputin Rebooted kept aspects of the original version's chorus intact and then, in true football anthem style, enmeshed some questionable verses around it.
Meanwhile, this is not Flintoff's only venture into singing as in the same year he also played a lead role in Fat Friends The Musical, which was a sell-out hit in the player's home city of Manchester.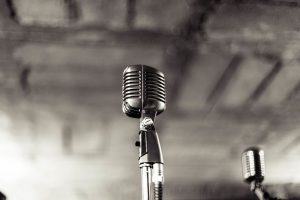 Most pro cricketers are born entertainers, so in theory they should be pretty competent up on stage, but things do not always turn out that way
Dwayne Bravo – Rubbing Shoulders with Beenie Man
Dwayne Bravo is one of the most decorated cricketers in West Indian history and can still be found breaking records in various T20 competitions around the world.
However, everything he has done on a cricket pitch pales in comparison to the collaboration he did with West Indian music mogul, Beenie Man.
Their most famous song together is entitled 'Beenie Man & Bravo' and sees the two men argue about whether football is better than cricket, all adjudicated by a plethora of backing dancers.
The two friends have also combined to great effect for another song called 'Go Gyal Go'.
Mark Butcher – Manages Not to Butcher Lyrics or Chords
Neither Bravo nor Flintoff have what you would call cultured singing voices, but the same cannot be said of Mark Butcher, who is probably better at warbling than he ever was at opening the batting for England.
Butcher certainly takes his music seriously, as is evidenced by his highly professional website that is dedicated to the tunes he creates both as a solo artist and as part of his very own band.
Sachin Tendulkar – Sing Along with the Little Master
There really is nothing that the man known as the Little Master cannot do, and so creating a hit tune was never going to be a problem for the greatest batsman the world has ever seen.
He made his music debut with a song called 'Sachin's Cricket Wali Beat', which paired the legendary star with established recording artist Sonu Nigam.
Tendulkar is far from the only Indian national team star to try his hand at singing. Other famous players like MS Dhoni, Virender Sehwag, Irfan Pathan, and Harbhajan Singh have also braved the mic, with Harbhajan even going so far as to release an entire album, showing he can tweak out both mean off-spinners and killer lyrics.