Cricket is incredibly popular here in India, and every match attracts millions of fans. A good number of these fans place bets to back their favorite sides. There are more cricket sportsbooks now, with exciting betting markets from India and across the world. But many cricket fans can still be heard grumbling how their bets are not winning or as lucrative as they expect. With all the cricket betting tips free information on the internet, it is possible to make a winning strategy in cricket. Here are a few tips you can use to change your win rate in cricket bets.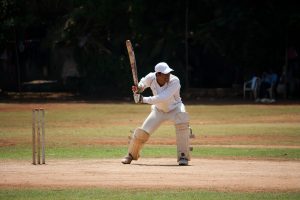 Source: Pixabay
Try Proposition Bets 
There is much more to cricket betting than betting on outright winners and losers. Proposition or prop bets are more lucrative than the main match bets. Prop bets are a proposition by the bookmaker that a certain outcome will happen. For example, the Player of the Series will be X. You can either agree with this proposition or refuse. Whatever choice you make is your bet. Prop bets require an in-depth knowledge of the playing teams. Some prop bets you can try include:
Toss Winner

Man of the Match

Series Top Batsman

Top Bowler 

Top Batsman 

Most Fours

Most Sixes

Most Run Outs

Highest Total in First 6 overs.

Method of first dismissal 2-way 

Century in Match

Fifty in Match

Highest Opening Partnership
Beware of the Playing Format 
The cricket format in play decides the pace of the game, which brings in factors like fatigue and motivation. In test cricket, the teams will play for 5 days, bowling 90 overs each day. Teams have to pace themselves and know how to spread the play among the players. More experienced teams have higher success in Test matches. 
One-Day International (ODI) is played in a single day. Each side takes a 50 overs innings for a total of 100. It provides a battle of wits between batsmen and bowlers because of the limited time and field.
T20 matches are the shortest and most frenetic. There is massive pressure on both the batman and the bowler to outdo the other in the 20 overs. There are massive shots and equally massive swings. This format favors younger high-energy teams. 
Read the Weather 
The weather is a big disruptor in cricket. Matches are routinely halted because of rain. The fortunes of a team can change when a match gets interrupted. Say India is playing Pakistan in an ODI. India is ahead by 200  runs in the second inning with a few wickets left. If it rained and the match was halted, Pakistan would be very relieved. They can regroup. The match can also be called a draw if the interruption is too long.
Look at the Toss Winner 
In an ODI, winning the toss is very important. This is because the field's conditions change as the play progresses. The team that wins the toss has the advantage of choosing whether to bat or bowl and gains an upper hand psychologically. 
The field is also a determinant to some extent. Some teams are known to do well in certain cricket grounds and fare poorly in others. Sometimes the home crowd advantage works to motivate the home team. 
Look at Recent Performance
How well has a team been performing recently? If a team performed poorly in a recent period against another one, it will go into the next match at a disadvantage. In cricket, the game is more likely to go to the favorites. 
Cricket betting is easy to master and start winning. You can start winning with a good strategy and good reading of the game.
Article Credit: Awise Agency