Controversies are the part of life but if we talk about celebs and famous people there are always greater chances of them landing into controversies, some are intended while others just immerge out of nothing. The same thing happened to the Indian pace star Mohammed Shami, who is surrounded by a huge controversy these days. Shami might well be Arrested due to this controversy.
Muhammad Shami's Background
Mohammed Shami, the Indian pace star from Jonagar, Bengal, India born on September 03, 1990. He made his international debut in 2013. He is a right-arm medium-fast bowler. He played for Kolkata Knight Riders, India A, Bengal, India, Rest of India, Board President's XI, East Zone, Indians, Delhi Capitals, Mohun Bagan, World XI, Kings XI Punjab.
THE CONTROVERSY:
Shami's wife Hasin Jahan has accused Mohammed Shami of multiple extramarital affairs and domestic abuse. Shami's wife lodged an official police complaint in Kolkata following which an FIR registered against Mohammed Shami and other members of his family.
The FIR including sections 498A, which amounts to cruelty to a woman by her husband or his relatives. Further, Shami was charged for attempted murder, rape and adultery which was claimed by his wife. Hasin had also leveled allegations of match-fixing against the bowler.
On 2 September 2019, the Alipore Court issued an arrest warrant against Mohammed Shami in connection to his domestic violence and physical assault charge levied by his wife. He has 15 days as of the issuance of the warrant to surrender.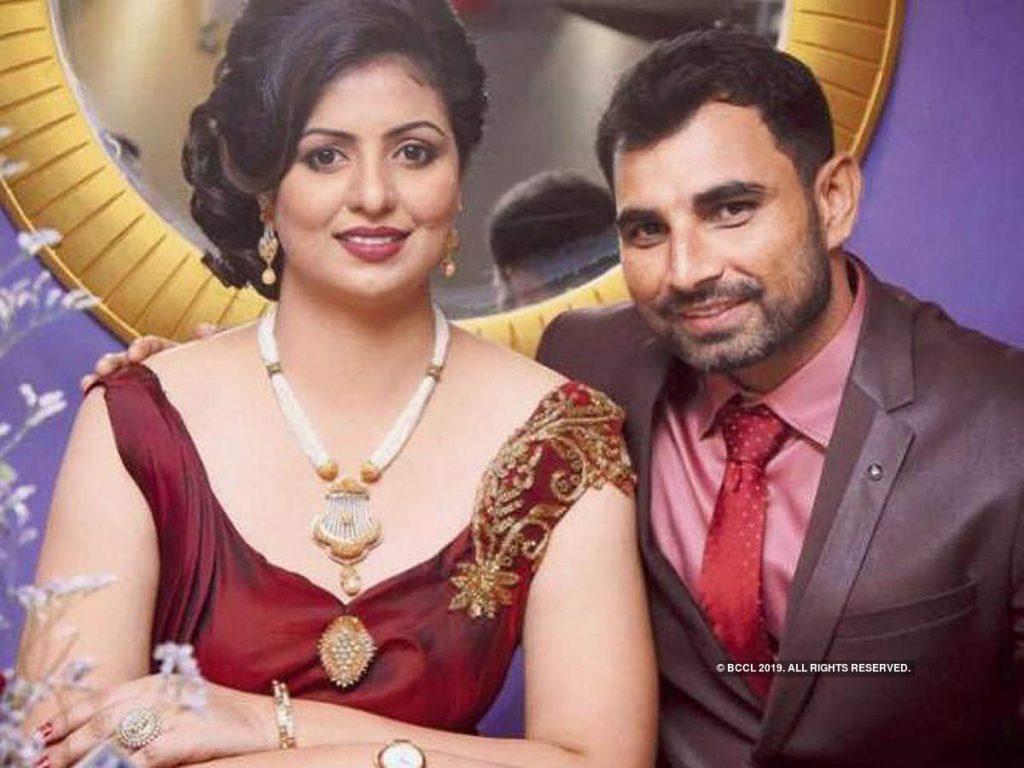 MOHAMMED SHAMI ON THIS CONTROVERSY:
Mohammed Shami said that all these controversies against him were based on false news and e denied all these accusations. He added that "it was all a conspiracy to defame him", and to affect his game.
BCCI ON THIS CONTROVERSY:
The Board of Control for Cricket in India (BCCI) withheld Shami from their national contracts list as a result of the allegations. On 22 March 2018, the BCCI cleared Shami's central contract after its Anti-Corruption Unit (ACU) cleared him of corruption charges.
BCCI further said that they took any decision after the talk to Mohammed Shami's lawyer who updates us about the case and further proceedings.
MUHAMMAD SHAMI STATS AND FIGURES IN ODI T20I and TEST
Mohammed Shami
Since making his one-day international debut at the start of January 2013, fast bowler Mohammad Shami has cemented himself in the India line-up. Coming up through the domestic ranks, Shami had a reasonable debut season in 2010-11 but it wasn't until 2012-13 when he collected 28 wickets for Bengal in the Ranji Trophy season that he was put in line for national selection. The quick made a Test debut to remember against West Indies in late 2013, picking up nine wickets for the match. It was followed by reasonable outings in South Africa and New Zealand and while wickets were harder to come during the mid-2014 tour of England, Shami retained his spot in the national ODI squad. Shami has two five-wicket hauls in Test cricket.
His match figures of 9-118 in his first Test match were the best by an Indian pacer on debut.
Test Debut date : 06/11/2013
ODI Debut date : 06/01/2013
T20 Debut date : 21/03/2014
Age : 31 years 8 days
Role : Bowler
Height : N/A
Batting Style : Right Hand
Bowling Style : Right Arm Fast-Med
Team Played For : N/A
Batting Stats
Bowling Stats
Useful Links:
Live Cricket Streaming of All Matches
Live Scores
Match Results
India Fixtures
Pakistan Fixtures
All Cricket Series and Fixtures
Australia Fixtures
England Fixtures
Top Cricket Stories
Latest Cricket News