Pakistan super league season 5 is about to start. Cricket lovers and fans around the world, especially in Pakistan, are very excited about PSL 5. The opening ceremony will be held at National Stadium Karachi on 20th February 2020. The tournament is scheduled to take place between 20th February 2020 and 22nd March 2020.
Cricket Come Back Home
Finally, the wait is over for Pakistani cricket lovers and fans. The wait of approximately 10 years is over now. PSL edition 5 is now completely held in Pakistan. The last tours of Sri Lanka and Bangladesh cricket team boost up the confidence level of foreign players to come to Pakistan. Fans and supporters are very happy to see their star players perform in front of them.
Opening Ceremony
The opening ceremony of the PSL season 5 will be held at National Stadium Karachi on 20th February 2020, Thursday around 6:45 PM. Rahat Fateh Ali Khan, Aima Baig, Abrar Ul Haq, Sajjad Ali, Sanam Marvi, Rock band Soch Perform at the opening ceremony of the PSL season 5.
Defending Champions
Quetta Gladiators under the captaincy of Sarfaraz Ahmad won their maiden title of the PSL in 2019. they are now the defending champions of the PSL season 5. Gladiators under the mentorship of Sir VIV Richards will surely give a hard time to the other competitors.
Venues For PSL 5
PSL season 5 will be the first PSL season which is completely held in Pakistan. 4 venues are selected for the 34 matches. Karachi, Lahore, Rawalpindi, and Multan are going to host the PSL season 5.
National Stadium in Karachi is going to host 9 matches including the opening ceremony. Qaddafi Stadium in Lahore is going to host 14 matches. Rawalpindi Cricket Stadium is going to host 8 matches and Multan Cricket stadium is going to witnessed 03 matches of PSL season 5.
PSL 5 Franchises
PSL Started with the 5 franchises which were then increased to 6 by adding Multan Sultans in PSL season 3 in 2018.
Quetta Gladiators
The Defending Champions, Quetta Gladiators will be led by Sarfaraz Ahmad, who had a great T-20 Record. Quetta Gladiators have a tough job to defend their title in PSL season 5. Under the mentorship of Sir VIV Richards, they are confident enough to defend their title. They PLayed final of the league thrice but didn't able to win in 2016 and 2017 but with hard work and dedication, they won the title in 2019.

Peshawar Zalmi
Peshawar Zalmi, under the captaincy of Darren Sammy, played final of the league thrice in 2017, 2018 and 2019. they end up with 2 times runnerup in 2018 and 2019 and won the tournament in 2017. in 2019, they played final against Gladiators and they are hopeful to play final this season and won the tournament 2nd time.

Karachi Kings
Karachi Kings will be led by Imad Wasim in PSL 5. Salman Iqbal, the Owner of Karachi Kings is confident enough this time to win the tournament. they set up a great combination of local and international players in the team and all are experienced campaigners who played leagues and international cricket throughout the year. Karachi kings end up their tournament at the 3rd position twice and at the 4th Position twice.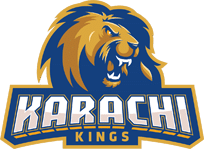 Lahore Qalandars
Lahore Qalandars will be led by Sohail Akhtar for the first time. Rana Fawad, owner of Lahore Qalandars are confident enough on the team combination. Lahore Qalandars produced so much talent but hey failed to perform or produce results in PSL history. Qalandars are ready to win this time and they warned other teams to be prepared for the Lahore Qalandars this time.
Islamabad United
Two-time champions Islamabad United will be led by Shadab Khan in PSL season 5. Islamabad United is the only team of the PSL who won the title twice in 2016 and 2018. Islamabad set up a great combination of the local players as well as international players who are busy in the league circuit. Islamabad United is the team that played brilliant cricket throughout the PSL seasons and always up to the mark. They are also in the race of the Favorites for the tournament.

Multan Sultans
Multan Sultans will be led by Shan Masood, who is a senior Pakistani player. Multan Sultans was Introduced in 2018 and after that track record of Multan Sultans were not so impressive. They End up their tournament on 5th position in both 2018 and 2019 seasons. Captain along with team management is looking forward to playing good cricket in this season and try not to hurt the fans anymore.

Opening Match
Quetta Gladiators the defending champions will play against two-time champions of the PSL Islamabad United in the opening match at National Stadium Karachi. Match will start after the opening ceremony. Fans and followers are excited and looking forward to the PSL Edition 5.
Conclusion
Pakistani all over the world, in fact, Cricket lovers and fans from the world are very excited to see cricket back in Pakistan after a long long time. PSL edition 5. so many international players show faith and sportsmen spirit and came to Pakistan to support Pakistan and to support cricket.