Fast bowling, much like wrist spin, is becoming something of a lost art on cricket's elite stage, as men with myriad change-ups and cross seam deliveries are preferred to genuine pace bowlers in so many forms of the game.
Of course, there are some exceptions, with the likes of Jofra Archer and Jasprit Bumrah bucking the trend. Here we take a look at some of the legends of pace bowling, who the new breed of fast men look up to.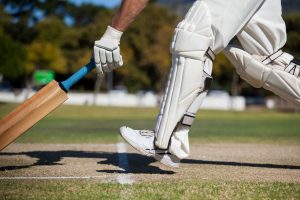 All of these bowlers had batsmen around the world scrambling to get off strike as fast as they could
Shoaib Akhtar – Rawalpindi Express
Pakistan has always been known for having a fearsome pace attack with Waqar Younis and Wasim Akram forming one of the deadliest bowling partnerships the sport has ever seen, that made betting tipsters wary of ever backing against them.
However, whereas their calling card was quick bowling combined with wicked swing, Shoaib Akhtar focused on the sort of pace that struck fear into the hearts of batsmen – trembling in their boots down the other end of the pitch – as well as sports bettors who dared wager against the Rawalpindi Express.
He regularly clocked in deliveries that came close to breaking the 100mph mark, culminating in him bowling the fastest delivery ever in the 2003 World Cup against England. This is the sort of pace that cricket fans will be hoping to see at the 2023 version of the ODI World Cup, as they look for new bowlers to back with their sports free bets and bonuses.
Brett Lee – Batsmen Given no Leeway
For years Brett Lee steamed to the crease for Australia, having memorable battles with men like Andrew Flintoff, who recognised Lee's never-say-die attitude.
The fastest delivery he ever clocked was just 0.2kmph shy of the world record held by Shoaib Akhtar.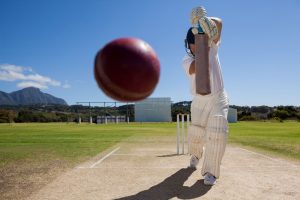 Few batsmen dared come down the pitch to these fearsome pace men
Shaun Tait – Injuries Held Him Back
From one pacey Aussie to another, and Shaun Tait, whose wild action and lightning quick runup earned him the moniker of, Wild Thing.
Unfortunately, the Wild Thing's bowling career was cut short by injuries, with a dodgy elbow eventually forcing him to call time on his bowling exploits. Thankfully he is still heavily involved in the game.
Jeff Thomson – Blast from the Past
There is a general feeling in the game that cricketers who operated prior to the 1990s and 2000s were somehow not as dedicated to the sport when it came to training, and that this had a knock-on effect on the pace of delivery they could muster.
Jeff Thomson showed this to be entirely unfounded, as he regularly clocked deliveries of well in excess of 160kmph throughout the 70s and 80s.