More Indian cricket fans are warming up to the idea of sports betting. Mobile betting apps have brought betting markets closer to sports fans, even in the remotest areas. Cricket betting is the number one choice  for many sports bettors. There are more betting resources, including free cricket betting tips, that even fans new to betting will find it easy winning bets. Which is the best sportsbook for cricket betting? This question is often heard from people new to sports betting. Here are a few tips on how to find a cricket sportsbook that will work for you.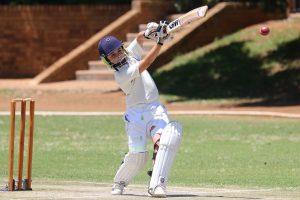 Source: Pixabay
Look at the Cricket Betting Offers 
If you want to bet on cricket, you need access to as many cricket betting markets as possible. A sportsbook should have as many leagues and tournaments as possible. You can then have plenty of choices from these markets.
In February 2021, for example, a sportsbook should highlight these cricket events:
International Test Cricket

International Twenty20

Pakistan Super League

South Africa

ICC T20 World Cup 2021

ICC World Cup 2023

International One Day (W)

Marsh One-Day Cup

Regional Super50 Cup

The Ashes

WNCL (W)
Look at the Betting Options 
A good sportsbook should offer as many betting options as possible to give you a freer hand in picking bets. The most popular betting options should be included:
Match bets (winner/loser)- You wager on the winner of a match 

Tied match (Draw no bet)- You wager the teams will draw 

Series winner – You bet that a certain team will win a series of matches e.g., the Ashes

Outright winner – You bet on a winner of a tournament e.g., the Cricket World Cup
There are proposition bets, which the sportsbook proposes a certain outcome, then you can agree or disagree with a bet:
Win toss – A bet on the team that will win the coin toss at the beginning of a match. You can also have a Toss Combination bet where you bet the team's choice on whether to bat or bowl.

Odd/Even runs – A bet on the number of runs scored being odd or even. First Innings score  bet is limited to a team's scores at the end of the first innings.

Match scores- A bet on the number of scores at the end of a single match

Over / under scores – A bet on the scores being over or under a certain number 

Most Sixes – A bet on the side that will take the most sixes in a match 

Most Runouts 

Highest 1

st

15 overs- A bet on the team with the highest scores at the end of the first 15 overs.
There are player proposition bets as well:
Top batsman 

Top bowler 

To score 50 runs 
The more betting options you have, the more you can stack your bets for a bigger payout. UK based sportsbooks have more betting options because of the large cricket fan base there.
Check if the Sports book is Mobile Friendly 
A sportsbook should have a smartphone app. It makes betting more convenient than using browsers. You can place your bets anytime, wherever you are. It also makes it easier to bet on Live games as you follow your favorite games.  
Compare Payment Methods 
Does the sportsbook accept your preferred payment method? A sportsbook that accepts a wide range of payment methods makes it easier to deposit and withdraw funds when you need them. Be mindful of minimum withdrawal requirements to avoid your money being trapped in your virtual wallet.
Promotions and Bonuses 
Incentives make your bets more fun and reduce your risk. The more incentives, the better. But remember to compare the terms and conditions of these promotions and bonuses. They should not be too difficult to cash out. 
Are you a cricket fan on the lookout for a new sportsbook? Assess sportsbooks with the tips above, and you will have one that works perfectly for you.
Article Credit: Awise Agency